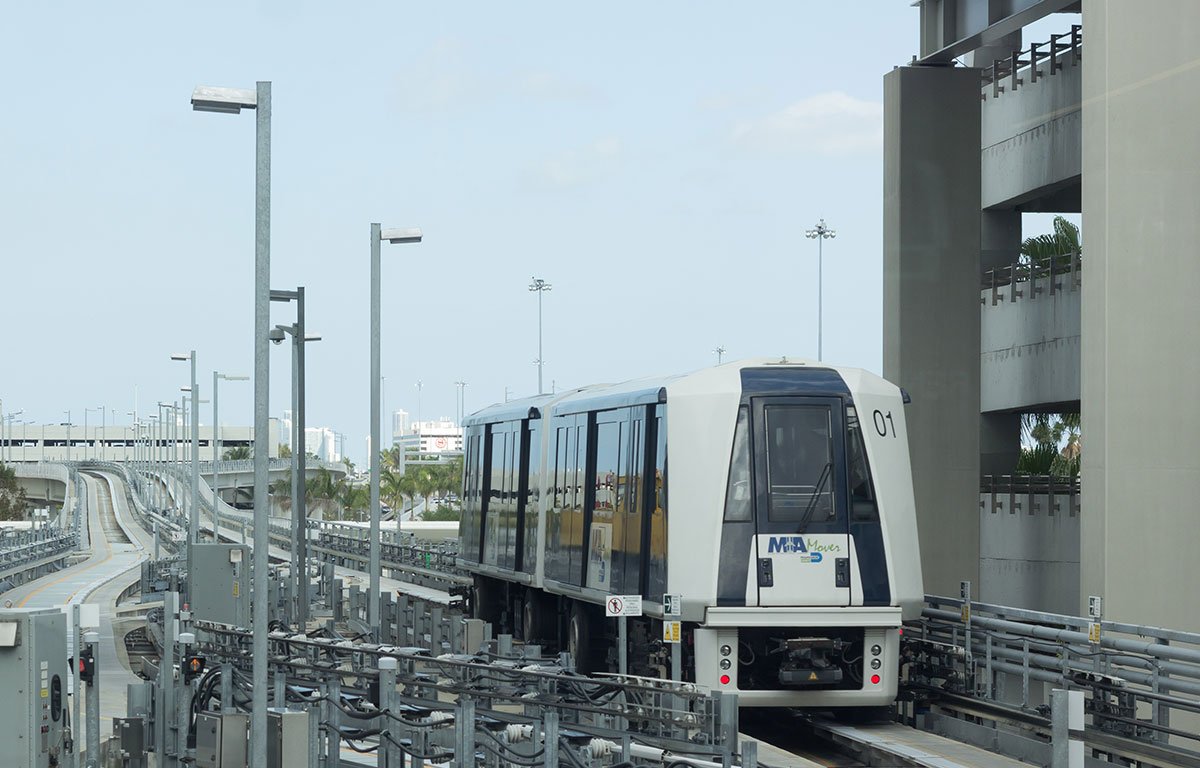 Miami North Terminal – Skytrain APM
As part of the North Terminal Development Program at Miami International Airport, Mitsubishi Heavy Industries supplied the automated people mover system. The system has four stations and a total of 20 vehicles. LBTC supported MHI in engineering/systems integration work and preparation for testing and commissioning activities.
The Scope of supply by MHI includes APM vehicles, train control system as well as overall integration with all systems supplied by others including wayside and on-board communication, power distribution, platform doors and SCADA.